I began developing tracts for various reasons, but mostly because I spoke with other Christians that would say to me, "Oh wow, I wish I could remember to say that when a Mormon knocks on my door," or "I wish I had remembered those verses when I was talking with my friend the other day," and so that led me to start making one-page print-outs that everyone could download for free and use in their everyday printers, or easily get them printed at a print shop. Many tracts today are sold as little booklets that you have to order, but I don't believe those are necessary; I would rather just have a free downloadable PDF and just print it off quickly and easily with the resources I already have in my home, and so these are some of the tracts we've come up with.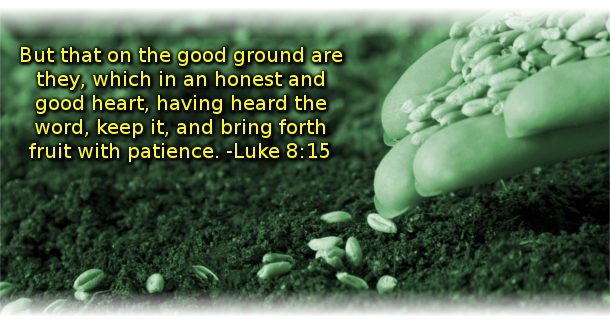 As a side note, we do include a link back to our website on most of our tracts, and the reason we do this is because if by chance someone would happen to pick up one of these tracts, but not know where to go to get more information, at least they'll have our website on there. For example, we give the URL to our website on the prison tract because, in some instances, prisoners can get access to a computer and the internet, and if they want to seek more information on the Bible, they would, at minimum, have our website on there for that. If you decide that you want to remove our site and put something else on there, you're welcome to do so, as long as people are able to read the Word of God and get the information; I only ask that these tracts not be sold, nor put with anything purchasable, but given away for free.
I pray that the Lord Jesus Christ would not only bless you in your use of these, but that He would also bless those who you hand them to, that their hearts would be humbled to repentance and be born again in the Lord Jesus Christ.
The fruit of the righteous is a tree of life; and he that winneth souls is wise.
-Proverbs 11:30
PRISON TRACT

One of our church members evangelizes to prisoners in jails on a regular basis, so he and I got together and came up with this tract that you can give to men and women in prisons. This tract covers the Gospel of repentance and salvation, hell and punishment for crimes and sin, and at the end has a paragraph about drugs, since that's a subject that often comes up in jails.
The PDF file is two pages and is designed to be printed on both sides of one page. Simply print out page one, reinsert those pages into your printer, and print page two on the other side.
There are more coming soon, but I want to do some editing renovations before we add others to this list.
Thank you all so much for your patience with me while my wife and I work on this project.